Rose has decided to not attend in-person due to health and social-distancing rules and recommendations. Once the atmosphere changes, Rose may again enjoy interactions with writers at public events. She intends to catch-up and use her time on finishing writing projects. Stay tuned!
Rose Klix had routinely met with writing colleagues of the area writers' groups. Rose will not display a calendar at this time. Therefore, scan through the following to show some of her usual events.
On the 2nd Saturday of most months between 2:00 to 4:00 pm Eastern time Rose Klix enjoys being a participating member of the Poetry Society of Tennessee (PST) through a video connection. See their website for current news of meetings with the members, their speakers, and guests.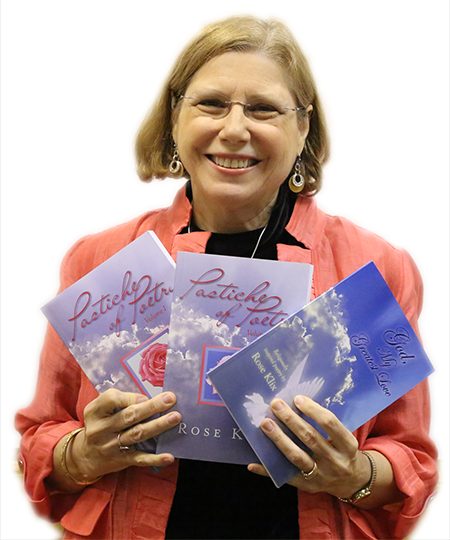 Rose has often participated in Book Signings, Workshops, Poetry & Prose Judging, Readings & Speaking Events.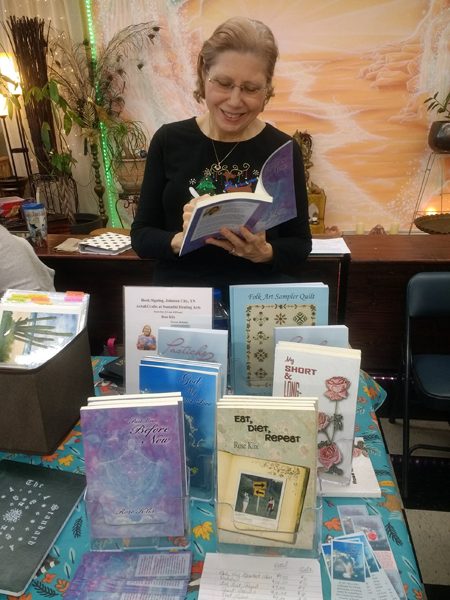 Book Signings
Did you know that an author's signature increases the value of books for collectors? That's why Rose had been happy to appear at book signings for her publications. Not only will book lovers and authors benefit from these events, but also bookstores. Book signings also help other events increase their interest in local authors. Moreover, they allow writers to connect with their fans and answer their questions.
Workshops & Programs
Rose was also a fan of attending prose and poetry workshops. At these gatherings, she loved to provide presentations that were enjoyable and informational. Her most recent presentation, "What Do Poetry Judges Want?" explains what judges are looking for when they critique poems. Her advice was also useful for approaching editors. She also discussed her experiences as a contestant and judge. Rose successfully presented this workshop at the Rapid City Public Main Library in South Dakota, the Halls Branch Library in Knoxville, Tennessee, and as a PST-NE program. She also presented a comprehensive program about the Poetry Society of TN and the Lost State Writers Guild.
Poetry & Prose Judging
Rose has often judged poetry contests for PST. She used her experience as an award-wining, published poet and writer to review poetry and prose for competitions. Rose was selected as a judge in the annual National Federation of Poetry Societies (NFSPS) competition. Rose organized and selected judges for the Appalachian Fair's first poetry contest and the Sesquicentennial (150-year) Johnson City, TN celebration poetry competition. Rose recently judged the Poetry Society of SD chapbook contest. She also assisted in compiling, editing, and proofreading the PST annual anthology of contest-winning poems in TN Voices.
Readings & Speaking Events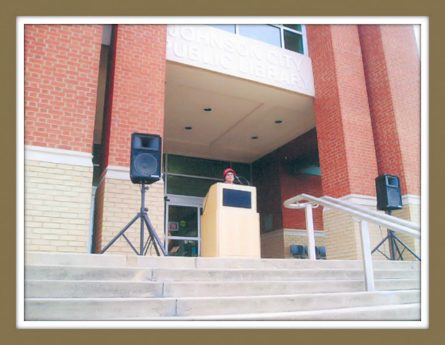 Rose enjoyed any opportunity to connect with her readers, share excerpts from her books, and meet fellow authors. For this reason, she was open to invitations for readings and speaking engagements at local libraries and colleges in Tennessee. Rose also made public appearances at open mic nights and events hosted by writing and poetry groups.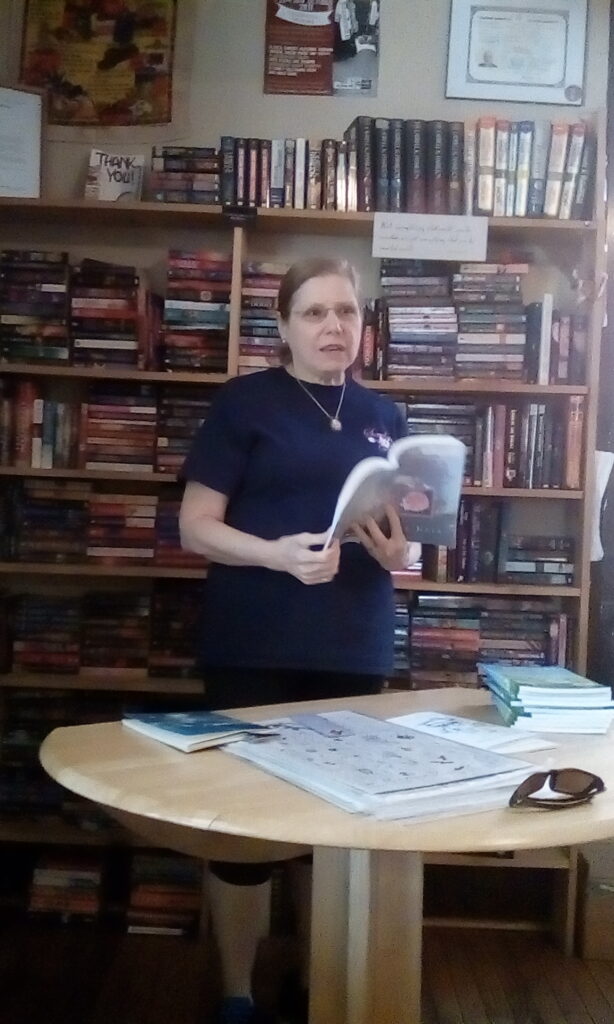 Website copyright 2010-2024 by Rose Klix inclusive of all pages and posts.