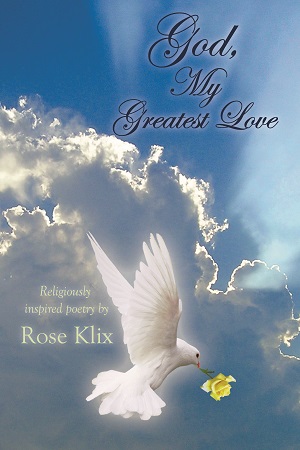 God, My Greatest Love
Synopsis: A religiously-themed poetry book, God, My Greatest Love collects Rose's spiritual poetry. All are included alphabetically by title in Pastiche of Poetry in either Volume I or Volume II.
The poet feels God is first in her life. Through poetry, she expresses impressions of God and Nature, God and Faith, God's Angels, Holy Spirit, Jesus, Country, Family and Others, Survival with God's Help, and Prayers.
Reviews: "In God, My Greatest Love, Rose Klix uses the familiar to inspire thoughts of God and bring about the spiritual reflection of our relationship to Him and to the world around us. Her words paint images on the page that are both challenging and comforting. "In my imperfection, He loves me anyway." – Judith V.Hensley, author of Mountain Wisdom: Mountain Folk
"Rose Klix has brought out a collection of poems written over a span of 50 years. Quite an accomplishment! Each poem is like a tiny reflecting pool sometimes reflecting conventional beliefs about life and nature, and sometimes reflecting what one learns from tending a garden or from making forays into the mountains. Each poem reflects a bit of heavenly wisdom. May she have another 50 years of such reflections!" – L. R. Sumpter, author of We Are Like a Brilliant Star
"I find the poetic writing of Rose Klix to be very inspiring. Her vast collections of thoughts in God, My Greatest Love are a true gem. My favorite of these poems is 'Always and Forever' which reflects upon Jesus, God's most precious Son of whom we should all stand in awe." – Tony Kilgore, Common Ground Herald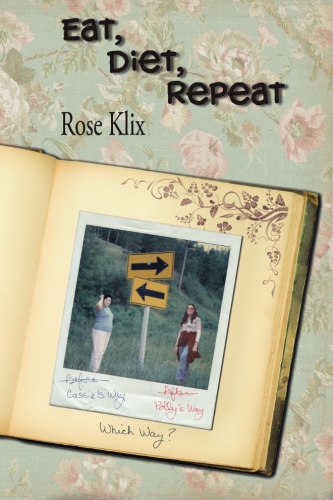 Eat, Diet, Repeat
Rose said with a wink as she wiped the chocolate from her chin., "I had a lot of fun collecting food and diet-related poems. My internal Gemini twins begged me to write new poems on this recurring life theme. Therefore, Eat, Diet, Repeat was born.
Synopsis: January was a good time to release this poetry collection while you put your New Year's Resolutions for dieting into action. Rose's humor comes through even when she is experiencing angst about the best weight and healthful foods. Her influences include her internal Gemini twins, Mama Cass, and Twiggy! The poems are heartfelt and humorous as the poet experiences food and diet-related consequences, and temptations with her internal Gemini twins, Cassie and Polly. Poems are divided into six sections titled: Influences, Evaluation, Letting Go, Foods and Temptations, Social Eating and Dining Out, and Health Food.
Review: "Eat, Diet, Repeat by Rose Klix deserves a place on my shelf, in my refrigerator. Maybe I'd read a few tasteful poems before grabbing cream cheese to smear on a bagel. Or maybe it could be tucked between the boxes of crackers on a pantry shelf, near the popcorn for something to read when a bowl of crunchy, airy saltiness feels so right, but isn't. Getting mad at foods is easier than limiting their intake or banishing them from the house, as Rose Klix has reflected upon in numerous funny poems over the years. This collection of writing on the see-saw struggle of gratification and restraint is a joy to read and share anywhere." Rosemary Dunn Moeller winner of the 2013 South Dakota State Poetry Society chapbook contest Four Quarters to a Section.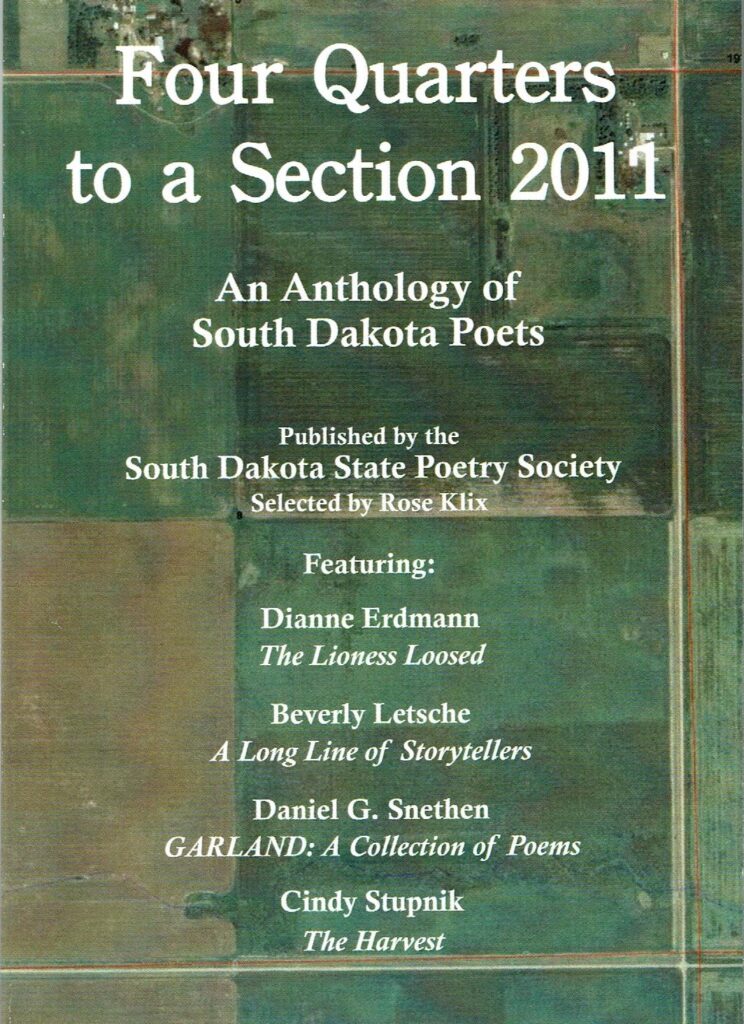 Note: The above image shows Rose was the judge for the 2011 edition selections for Four Quarters to a Section. The anthology was published by the South Dakota State Poetry Society (SDSPS). Rose met Rosemary at the 2011 NFSPS convention in Dearborn, Michigan where Rosemary was happy to find a qualified judge who understands South Dakota. Since Rose's Roots started there it seemed a perfect fit.
Website copyright 2010-2024 by Rose Klix inclusive of all pages and posts.