I know. The title sounds a bit redundant. I wanted to call my latest release simply "Before Now." Someone beat me to it! Besides this way, the reader knows right up front that my book is about reincarnation.
Here's a picture of the cover. I used a painting by Darragh Hodges she calls "The Beauty and Wisdom Within." I met Darragh a few years ago at Dr. Mitzi Collins' Tri-Cities Holistic Health Expo at the Appalachian Fairgrounds in Gray, TN. Darragh asked me a few questions and my birthdate for horoscope clues. She said the painting of her impression of my soul would be ready the next day at the Expo. When she showed it to me, I thought it was amazing! I felt so beautiful knowing she thought this was a portrait of my soul!  I'm so happy Darragh gave me permission to use her artwork for my book.
The painting has moved with me to different locations several times. I always wrapped it carefully. Now that my graphic artist Kimberly McCarron and I finalized the cover for my book, I'll have it properly framed to hang on my office wall.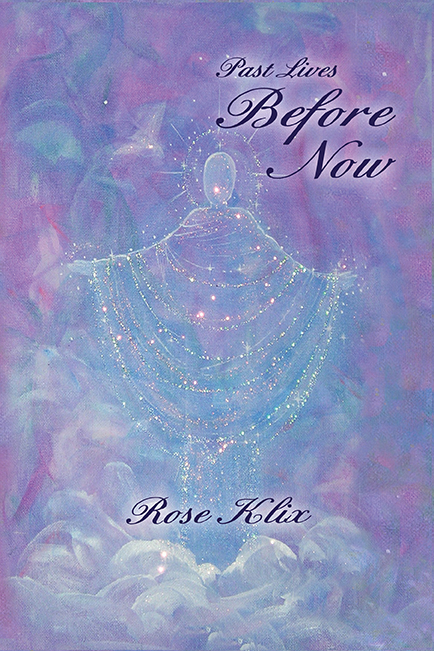 Don't you think it's a perfect picture for my latest book about my past life regressions?
My contact information:
www.RoseKlix.com
More of Darragh's beautiful artwork will appear on her new website www.VisionaryPortraitsbyDarragh.com